Lenovo Moto G Moto M Gold smartphone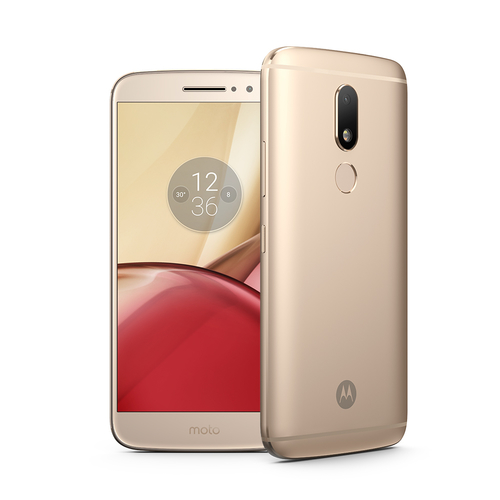 Model:
Moto M
₴4194 – 5033 (UAH)
Lenovo Moto G Moto M. Display diagonal: 5.5"", Display resolution: 1920 x 1080 pixels. Processor frequency: 1.8 GHz, Processor family: MediaTek, Processor model: Helio P10. RAM capacity: 3 GB, Internal storage capacity: 32 GB. Rear camera resolution (numeric): 16 MP, Rear camera type: Single camera. SIM card capability: Dual SIM, 4G. Operating system installed: Android 6.0.1. Battery capacity: 3050 mAh. Product color: Gold. Weight: 5.75 oz (163 g)
Compare Prices (UAH)
Description Lenovo Moto M
"M," as in metalf

The Moto M wraps a full-metal body around a 5.5" Full HD screen. The Moto M's sharp, unusual design makes it one of the best-looking smartphones around.

The Moto M can keep up, no matter how fast you go

With a lightning-quick processor and up to 3 GB of RAM1, the Moto M fires up apps just as quick as you can tap. This phone can handle it all, all at once, so multitask away.

Power through the day
The Moto M has a 10W rapid charger for speedy power-ups.3 And once you get going, the 3050 mAh battery will help you keep going from morning to night.4

Expanded Storage
Carry your favorite songs, movies, and photos right on your phone. There's 32 GB of storage already built in.2 Plus, you can always add even more with a 128 GB microSD card.

Say goodbye to passwords and pins

Automatically unlock your phone using only your fingertip, and get to the good stuff faster. You'll feel safe with a password that's as unique as you are.