Sony Xperia XZ Blue smartphone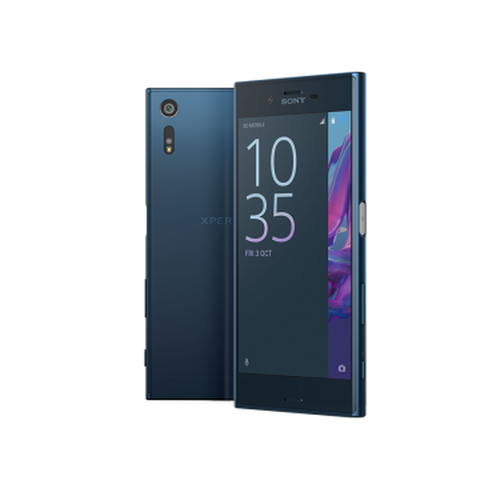 Model:
XZ
₴9722 – 11667 (UAH)
Sony Xperia XZ. Display diagonal: 5.2"", Display resolution: 1920 x 1080 pixels, Display type: TFT. Processor frequency: 2.2 GHz, Processor family: Qualcomm, Processor model: MSM 8996. RAM capacity: 3 GB, Internal storage capacity: 32 GB. Rear camera resolution (numeric): 23 MP. SIM card capability: Single SIM, 4G. Operating system installed: Android 6.0.1. Battery capacity: 2900 mAh. Product color: Blue. Weight: 5.68 oz (161 g)
Compare Prices (UAH)
Description Sony XZ
Capture without blur

The smartphone camera with advanced movement and colour capture. So life looks as beautiful as it is.

Our new crown jewel

Xperia XZ perfects the fundamentals of a great smartphone. Packed with innovations in technology, it boasts a photo-pro's camera, an intelligent battery and smart features that adapt to you. And it's all delivered in a stunning, evolved design.

Our camera know-how, in a smartphone

The camera with three times the precision

Xperia XZ comes loaded with the advanced photography technologies you recognize from other Xperia smartphones. We've also added triple image sensing technology to analyse, adapt and capture perfect shots in challenging conditions.

Life moves fast. Here's the camera to match.

Capture moving objects in any light without blur

Life's best subjects are rarely still for long. Xperia XZ allows you to capture even moving objects – before the moment passes you by. Bringing together the power of an imaging sensor and a laser autofocus sensor, you can freeze movement in the sharpest detail, even when the light is low.

Colours that beg for #nofilter

True-to-life colours in any light

Our RGBC-IR sensor delivers incredibly accurate colours, whether you're in bright sun or indoors. It analyses and adapts to any light, reproducing colours just as you see them. So your pictures don't need any extra punch before sharing.

Xperia XZ Design

Perfectly tailored to life

Xperia XZ's uncluttered design is meant to fit seamlessly into your life. The soft, rounded form is comfortable to hold, while the stunning colours are designed to suit your style.

It's only water

Sony's water resistant1 design takes the worry out of a little wet. Xperia XZ is built to withstand the splashes that are a part of everyday life. So you can relax about sudden spills or unexpected showers.

Xperia XZ Intelligence

The phone that gets smarter every day

Xperia XZ is the smartphone that gets smarter and more personal as you use it. It learns and adapts based on how you use your phone, giving you the best smartphone experience to date.

Adaptive charging

Charging can take a toll on your battery but unlike most smartphones, Xperia XZ uses intelligent charging to prevent battery decline. It learns your charging patterns and adapts to them, resulting in up to twice the battery lifespan.

The finishing touch

Add a cover you don't have to flip

Style Cover Touch SCTF10 has a see-through front that lets you access your smartphone functions even when the flip cover is closed.