Asus ZenFone ZX551ML-1A068WW Black smartphone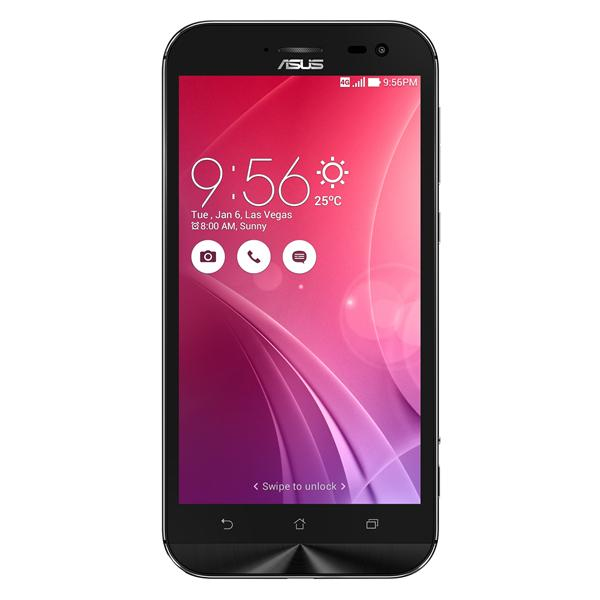 Model:
ZX551ML-1A068WW
₴12617 – 15141 (UAH)
ASUS ZenFone ZX551ML-1A068WW. Display diagonal: 5.5"", Display resolution: 1080 x 1920 pixels, Display type: IPS. Processor family: Intel® Atom™, Processor model: Z3580. RAM capacity: 4 GB, Internal storage capacity: 64 GB. Rear camera resolution (numeric): 13 MP, Rear camera type: Single camera. SIM card capability: Single SIM, 4G. Operating system installed: Android 5.0. Battery capacity: 3000 mAh. Product color: Black. Weight: 6.53 oz (185 g)
Compare Prices (UAH)
Specs Asus ZX551ML-1A068WW
Description Asus ZX551ML-1A068WW
A new era of mobile photography
ZenFone Zoom is the world's thinnest 3x optical-zoom smartphone with an innovative 10-element HOYA lens arrangement for crisp detail — and up to 12x total magnification.

Empowering 3x optical-zoom
Creating the world's thinnest 3x optical-zoom smartphone demands serious engineering — but ASUS is always in search of incredible. Now you no longer need to carry a traditional digital camera to see the world up close: with ZenFone Zoom's 3x optical-zoom and rock-steady optical image stabilization (OIS), dual-LED Real Tone flash for perfect lighting and revolutionary 0.03 seconds laser auto-focus, you'll shoot in total clarity every time.

Experience the 3x optical-zoom
ZenFone Zoom comes equipped with an incredible 3x optical-zoom by 28-84mm focal length. Greatly shorten the visible distance from where you stand to the object you wish to see. Capture clear images like never before and transcend the way you see the world.

Groundbreaking technology to achieve 3x optical-zoom
ZenFone Zoom's innovative 10-element lens was created by HOYA, the Japanese optics experts. Together, we created an aspheric, molded-glass lens system, finished using a technique we call the "D-cut"— a world first. This is paired with dual high-precision stepper motors and arranged in an innovative periscopic arrangement to maximize incoming light and capture best possible photo quality — and allow 3x optical-zoom for close-up clarity.

4 Stops OIS to unleash the true power of 3x optical-zoom
Every shot you capture with ZenFone Zoom's 13MP PixelMaster camera is automatically enhanced by DSLR-like optical image stabilization (OIS). It provides a 16 times longer exposure duration to ensure the image to be stabilized, sharp and clear every time even when moving. Its OIS can capture shots equivalent to shutter speeds that is 4 stops slower than none OIS camera — delivering superb clarity, even in low light.

Form follows function
ZenFone Zoom channels the classically familiar form of a traditional professional camera into an ultra-thin 5mm metallic unibody for modern convenience and function. The warm tactility of ZenFone Zoom's burnished leather rear contrasts beautifully with the precision metal frame — craftsmanship and purpose in perfect harmony. It takes 201 precision procedures to create the perfection lasts a lifetime.

DSLR-level camera, PC-grade performance
Feel speed as fast as your desktop, with powered by a 64-bit quad-core processor, 4GB RAM and ultra-fast 60ms touch-response time — all protected by super-strong Corning® Gorilla® Glass 4.

In search of incredible sound
Hear the loudest and clearest smartphone audio from ZenFone Zoom's next-generation acoustic technologies, and immerse yourself in high-purity sound.

Enjoy the 3x optical-zoom whenever and wherever you go
ZenFone Zoom is fast through and through. Experience the supreme speed of Category 4+ LTE, and share ZenFone Zoom's remarkable photographs instantly wherever you are — and in stunning detail.

Charge up in no-time for your 3x optical-zoom experience
Power through your day to day photographic journey with the high-capacity 3000mAh battery. And ASUS BoostMaster's super-fast, 3.6x accelerated charging means less time waiting and more 3x optical-zoom shooting.

Your photo centric ZenUI experience
ASUS ZenUI's sublime camera centric software like Camera's DSLR mode, PhotoCollage, MiniMovie, ZenCircle plus free 100GB of Google Drive Storage to ensure you can snap, edit and share your 3x optical-zoom masterpiece.

Photo centric accessories to level up your Zoom experience
We've created a whole range of smart accessories for ZenFone Zoom, every one as unique and beautiful as ZenFone Zoom itself. Introducing LolliFlash to provide a true to life capturing ability from dawn to dusk. And ZenCase for further looks and feels, a professionally crafted cover for even closer DSLR experience and further protection.
Gallery Asus ZX551ML-1A068WW